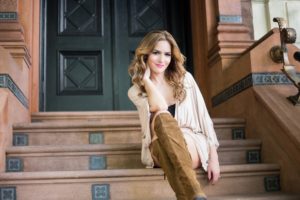 Dr. Darcy Sterling is a Licensed Clinical Social Worker and the star of E! Network's hit show Famously Single.
Darcy shares her New York City practice, Alternatives Counseling, with her wife Stephanie, where they specialize in teaching high-achieving individuals relationship skills.
In addition to working with her private clients, Darcy and her wife offer relationship skills training through a variety of online products. They are best known for their online course, Relationship Skills Boot Camp, which teaches students the skills necessary to drastically improve the relationships in their lives.
Dr. Darcy received her Master's Degree in Social Work from Columbia University in 1996, and her Ph.D. from New York University's School of Social Work in 2006.
She is the first to admit that she's not the therapist for everyone and it is her unique personality that has drawn the media to her for years.
"If you're looking for endless validation and years in therapy, I'm probably not the right therapist for you. If, however, you're willing to work as hard as I am to create your ideal life; if you're up for a huge challenge and want to cover enormous ground, we're likely a good fit."
Dr. Darcy is a contributor to The Huffington Post, Psychology Today and Mind Body Green, and she has been featured in Jezebel, Perez Hilton, US Magazine and Upworthy. 
When she's not teaching relationship skills, Darcy's likely dancing at Broadway Dance Center in New York City or playing with her makeup.  
Work With Dr. Darcy
Fill out the form below to set up a consultation.