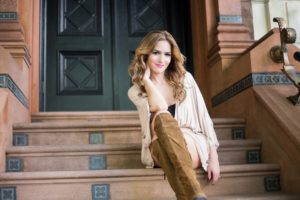 Dr. Darcy Sterling is a Licensed Clinical Social Worker in New York City. She received her Master's Degree in Social Work from Columbia University in 1996, and her Ph.D. from New York University's School of Social Work in 2006.
Her group practice, Alternatives Counseling, began in 1998 and continues today specializing in high-achieving individuals who want more out of life.
She is the first to admit that she's not the therapist for everyone and it is her unique personality that has drawn the media to her for years.
"If you're looking for endless validation and years in therapy, I'm probably not the right therapist for you. If, however, you're willing to work as hard as I am to create your ideal life; if you're up for a huge challenge and want to cover enormous ground, we're likely a good fit."
Dr. Darcy is the host of E! Network's new series, Famously Single, in which 8 celebrities live together in a house while receiving dating and relationship training from Dr. Darcy.
She has made appearances on and provided expert commentary for shows such as When Women Kill, The Bill Cunningham Show, & RTV. Dr. Darcy is regular contributor for The Huffington Post, Psychology Today and Mind Body Green.  Her personal blog, AskDrDarcy.com, allows followers to submit questions and provides free advice.